Are you planning for AZ-700 exam? This article will cover all the important topics about the exam you need to know. To pace up with the evolving world in this transforming world, one needs to upskill themselves.
The topics covered in this blog are:
AZ-700 Certification Overview
The Azure Network Engineer (AZ-700) exam is an associate-level exam that verifies the abilities and knowledge of subject matter experts who deal with Azure Cloud networking, security, and infrastructure access controls.
The AZ 700 exam is prepared to verify that you know how to manage and execute hybrid networking, core networking architecture, routing, monitoring, and secure service access in cloud and hybrid environments to safeguard data and applications as part of end-to-end security enablement.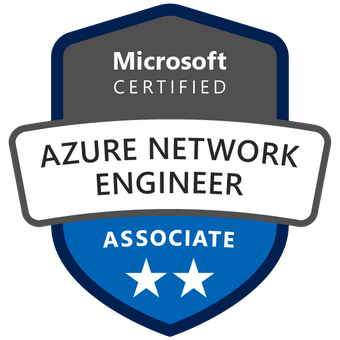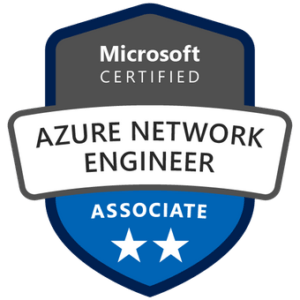 Are you new to Azure Cloud? Do check out our blog post on the Microsoft Azure Certification Path and choose the best certification for you.
Who is Azure Network Engineer?
The Azure Network Engineer's responsibilities include recommending, planning, and implementing Azure networking solutions. Azure engineer role oversees the solution's performance, resiliency, scale, and security. Network engineers use the Azure Portal and other techniques to deploy networking solutions, such as PowerShell, Azure Command-Line Interface (CLI), and Azure Resource Manager templates (ARM templates).
To provide Azure solutions, the Azure Network Engineer unites with solution architects, cloud administrators, security engineers, application developers, and DevOps engineers.
Who is This Certification For? 
This AZ-700 exam course is for who the students who are keen in:
Benefits of AZ-700 Certification 
Some of the advantages of the AZ 700 exam are mentioned below:
1. Salary Increase
Microsoft ensures that you gain a set of highly sought-after technical abilities. As a result, employers will be willing to pay more to such technical workers, who can expect a wage increase of more than 20%.
2. Learning Resources for the AZ-700 Exam are Readily Available
Applicants can select a free self-learning option before moving on to paid instructor-led courses to further their education.
3. Badges
Finally, put your skills on display via social media and include your certifications on LinkedIn and other sites. AZ-700 exam will boost your professional network and enhance your chances of getting hired by your desired company.
Check Out: Azure Data Factory Interview Questions
AZ-700 Exam Details
| | |
| --- | --- |
| Exam AZ-700: Designing and Implementing Microsoft Azure Networking Solutions | |
| | |
| Multiple Choice Examination | English, Japanese, Korean, Spanish, and Portuguese |
| | |
AZ-700 Exam Skills Measured
| | |
| --- | --- |
| Design, implement, and manage hybrid networking | |
| Design and implement core networking infrastructure | |
| Design and implement routing | |
| Secure and monitor networks | |
| Design and implement Private access to Azure Services | |
How to Register for Azure AZ 700 Exam
You can register for the Azure Network Engineer Associate Exam (AZ-700) by going to the Official Microsoft Page.
Prerequisite for AZ-700 Certification
Experience in enterprise networking, on-premises or cloud architecture, and network security are required for success in this role. You should be familiar with the following as a requirement for this exam:
AZ-700 Study Guide
Design, Implement, and Manage Hybrid Networking (10–15%)
Design, implement, and manage a site-to-site VPN connection
Design, implement, and manage a point-to-site VPN connection
Design, implement, and manage Azure ExpressRoute
Design and Implement Core Networking Infrastructure (20–25%)
Design and implement private IP addressing for VNets
Design and implement name resolution
Design and implement cross-VNet connectivity
Design and implement an Azure Virtual WAN architecture
Design and Implement Routing (25–30%)
Design, implement, and manage VNet routing
Design and implement an Azure Load Balancer
Design and implement Azure Application Gateway
Implement Azure Front Door
Implement an Azure Traffic Manager profile
Design and implement an Azure Virtual Network NAT
Secure and Monitor Networks (15–20%)
Design, implement, and manage an Azure Firewall deployment
Implement and manage network security groups (NSGs)
Implement a Web Application Firewall (WAF) deployment
Monitor networks
Design and Implement Private Access to Azure Services (10–15%)
Design and implement Azure Private Link service and Azure Private Endpoint
Design and implement service endpoints
Configure VNet integration for dedicated platform as a service (PaaS) service
AZ-700 Exam Day Tips
Below are some of the exam recommendations:
Conclusion
We hope this article clarifies all your doubts regarding the AZ-700 exam and covers all relevant topics before entering the exam room. An azure network engineer is indeed a dream role for many and is a pretty popular certification these days.
Related/References