PL-300 exam measures your ability to accomplish the following technical tasks such as preparing the data, modeling the data, visualizing and analyzing the data, and deploying and maintaining assets.
The topics covered in this blog are:
PL-300 Exam Overview
PL-300 Analyze Data with Microsoft Power BI was formerly known as DA-100 Analyze Data with Microsoft Power BI Training.
During this Power BI Data Analyst Training, participants will learn how to build data models and how to leverage diverse data sources to create actionable insights. Those interested in taking the PL-300 exam should have knowledge of Power Query and DAX expression authoring.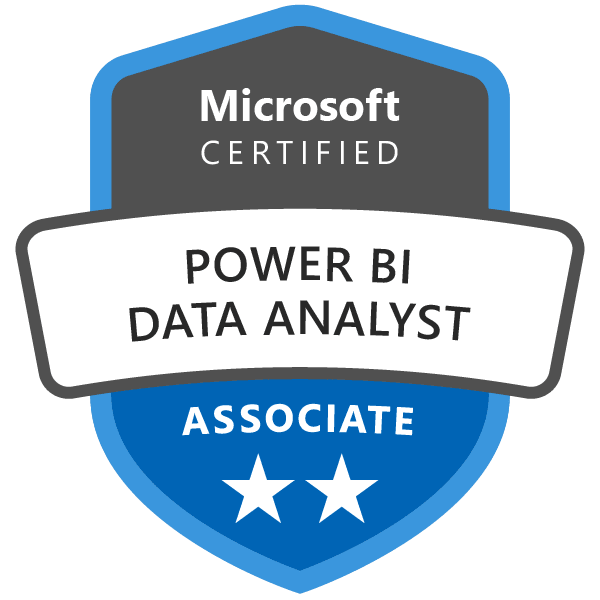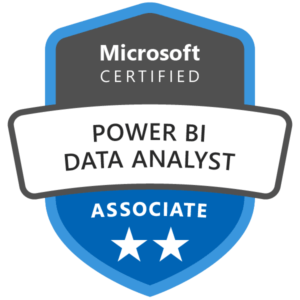 PL-300 vs. DA-100 What's changed?
Getting an official Microsoft certification is essential for anyone who works with Microsoft Power BI.
Power BI is included in the more basic PL-900 Microsoft Power Platform Fundamentals exam, but the standard exam for Power BI users is the DA-100: Analyzing Data with Microsoft Power BI.
The DA-100 provides a much more comprehensive analysis of Power BI and requires you to understand how it works, as well as the techniques and tricks that separate novices from experienced users.
It replaces the 70-778: Analyzing and Visualizing Data with Microsoft Power BI exam in Microsoft's overhaul of its exams, where the old suite of exams was scrapped in favor of role-based certifications.
Just over a year after DA-100 was introduced, it has been replaced by PL-300: Power BI Data Analyst.
A taker of the PL-300 exam will gain the "Power BI Data Analyst Associate" certification, while the DA-100 provided the "Data Analyst Associate" certification.
Who is Microsoft Power BI Data Analyst?
The Power BI data analyst provides actionable insights with the help of accessible data and domain experience. Moreover, this data analyst works with key stakeholders from various industries to identify business requirements, and clean and transform data. After that, they use Power BI to create and build data models.
Power BI data analysts create easy-to-understand data visuals and assist others with self-service analytics, deployment, and configuration.
It is important to know how to use Power Query and write DAX expressions for this test.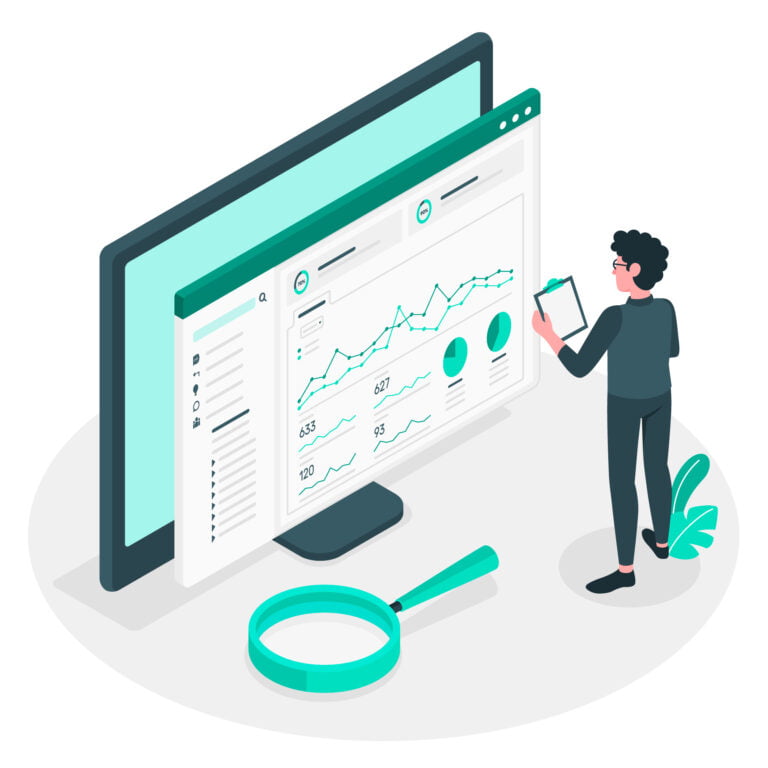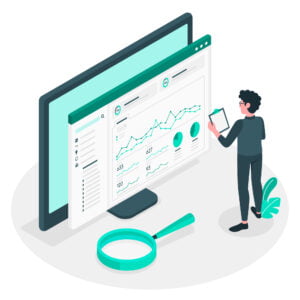 Why You Should Learn Microsoft Power BI?
Power BI is a simple tool that assists organizations in adopting a data-driven culture. It immediately gives insight and analyses. Due to robust self-service capabilities, business no longer needs to rely on IT to analyze the data.
Power BI is essential for many reasons such as automated dataset integration, ease of expansion into new data sources, quick visualization, and deployable Row Level Security.
In addition, a cloud-based environment with features like Natural Language Query makes easy Data governance.
Who This Certification is for?
PL 300 Certification is ideal for,
Business Intelligence Professionals
Data analysts
IT Managers
Professionals who use Power BI
Data Scientists
Professionals using Data for Decision-making
Candidates who want to gain a clear understanding of the Microsoft Power BI Tool
Candidates who want to clear the Microsoft Power BI Data Analyst PL-300 examination
PL-300 Certification Benefits
Confirms your data insights knowledge.
Helps the company to stand out in this competitive profession.
26% of technical professionals say getting certified led to career promotion and 35% say it led to a compensation or wage boost.
PL-300 certification increases career opportunities as well as earnings.
Check Out: Azure Data Factory Interview Questions
PL-300 Exam Details
| | |
| --- | --- |
| PL-300: Microsoft Power BI Data Analyst | |
| | |
| | English, Japanese, Chinese (Simplified), and Korean |
| | Multiple-choice and Multiple response questions |
PL-300 Exam Skills Measured
| | |
| --- | --- |
| | |
| | |
| Visualize and analyze the data | |
| Deploy and maintain assets | |
How to Register for Azure PL 300 Exam
You can register for PL-300: Microsoft Power BI Data Analyst exam by going to the Official Microsoft Page.
Prerequisites For The PL-300
The AZ-900: Microsoft Azure Fundamentals course should be taken by candidates who are unfamiliar with the cloud and Azure.
A participant in the DP-900: Microsoft Azure Data Fundamentals program will gain knowledge and expertise in managing data solutions and in Azure
PL-300 Exam Study Guide
Prepare the Data (15-20%)
Get data from different data sources
Identify and connect to a data source
Change data source settings
Select a shared dataset or create a local dataset
Select a storage mode
Use Microsoft Dataverse
Change the value in a parameter
Connect to a data flow
Clean, transform, and load the data
Profile the data
Resolve inconsistencies, unexpected or null values, and data quality issues
Identify and create appropriate keys for joins
Evaluate and transform column data types
Shape and transform tables
Combine queries
Apply user-friendly naming conventions to columns and queries
Configure data loading
Resolve data import errors
Model the Data (30—35%)
Design a data model
Define the tables
Configure table and column properties
Design and implement role-playing dimensions
Define a relationship's cardinality and cross-filter direction
Design a data model that uses a star schema
Create a common date table
Develop a data model
Create calculated tables
Create hierarchies
Create calculated columns
Implement row-level security roles
Use the Q&A feature
Create model calculations by using DAX
Create basic measures by using DAX
Use CALCULATE to manipulate filters
Implement Time Intelligence using DAX
Replace implicit measures with explicit measures
Use basic statistical functions
Create semi-additive measures
Use quick measures
Optimize model performance
Remove unnecessary rows and columns
Identify poorly performing measures, relationships, and visuals
Reduce cardinality levels to improve performance
Visualize and Analyze the Data (25—30%)
Create reports
Add visualization items to reports
Choose an appropriate visualization type
Format and configure visualizations
Use a custom visual
Apply and customize a theme
Configure conditional formatting
Apply slicing and filtering
Configure the report page
Use the Analyze in Excel feature
Choose when to use a paginated report
Create dashboards
Manage tiles on a dashboard
Configure mobile view
Use the Q&A feature
Add a Quick Insights result to a dashboard
Apply a dashboard theme
Pin a live report page to a dashboard
Enhance reports for usability and storytelling
Configure bookmarks
Create custom tooltips
Edit and configure interactions between visuals
Configure navigation for a report
Apply sorting
Configure Sync Slicers
Group and layer visuals by using the selection pane
Drilldown into data using interactive visuals
Export report data
Design reports for mobile devices
Identify patterns and trends
Use the Analyze feature in Power BI
Identify outliers
Choose between continuous and categorical axes
Use groupings, binnings, and clustering
Use AI visuals
Use the Forecast feature
Create reference lines by using the Analytics pane
Deploy and Maintain Assets (20—25%)
Manage files and datasets
Identify when a gateway is required
Configure a dataset scheduled refresh
Configure row-level security group membership
Provide access to datasets
Manage global options for files
Manage workspaces
Create and configure a workspace
Assign workspace roles
Configure and update a workspace app
Publish, import, or update assets in a workspace
Apply sensitivity labels to workspace content
Configure subscriptions and data alerts
Promote or certify Power BI content
PL-300 Exam Retake Policy
The PL-300 exam retake policy is as follows:
If a candidate fails on the first attempt, they must wait for 24 hours before retaking the exam.
If a candidate again fails on the second attempt, then the candidate will have to wait for 14 days.
A candidate will be given a maximum of five attempts to retake an exam in a year.
Conclusion
If you are interested in taking the PL-300 exam, these are the main takeaway points regarding the Change from DA-100:
The Microsoft Learn pathway is the best source of information – and you should do the labs
For an accurate idea of what the exam covers, use the skills outline document – third-party resources may not be as accurate.
Do not neglect the "Deploy and Maintain Assets" material as it is more prominent now.
FAQs
Q1. Is PL-300 exam hard?
The difficulty of the Microsoft PL-300 exam depends on your prior knowledge and experience with Power Platform concepts. With proper preparation and study of the exam objectives and relevant study materials, you can increase your chances of passing the exam and achieving the Microsoft Certified: Power Platform Solution Architect certification.
Q2. How long is PL300 valid?
PL-300 certifications will remain valid for one year.
Q3. How long is the Pl-300 exam?
PL-300 exam is 180 minutes long.
Q4. How many questions are there in the PL-300 exam?
The Microsoft PL-300 exam has 40-60 questions.
Q5. What is passing score for PL 300?
The pass mark for the Microsoft Power BI Data Analyst Exam is 700 out of 1000 points.
Q6. How much does PL 300 cost?
The PL-300 exam costs $165 USD.
Related/References