We are living in the information age. The internet has made it simple for everyone to collect whatever information they require to accomplish their goals or excel in their career. Did you know that you can even learn about the DA-100 exam? You can get DA-100 certification and can upscale yourself. It is in your hands how are you using that knowledge for your own good.
The topics covered in this blog are:
DA-100 Certification Overview
This certification enables Data Analysts to use Microsoft Power BI to improve the quality of their data assets. It is intended for data analyst practitioners who work with key stakeholders across verticals to give relevant insights based on business requirements.
Preparing for the DA-100 exam exposes you to concepts like star-schema data modeling, data cleansing, row-level security, performance optimization, and advanced analytics beyond the Power BI platform.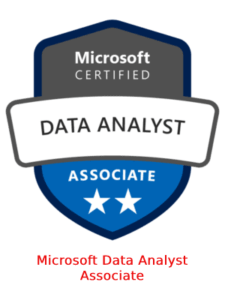 Are you new to Azure Cloud? Do check out our blog post on the Azure Certification Path 2023 and choose the best certification for you.
Who is the Azure Data Analyst?
Using Microsoft Power BI, Data Analysts help businesses optimize the value of their data assets. Azure data analyst certification plays a vital role in career growth. Azure Data Analysts are subject matter experts who develop and build scalable data models, clean and transform data and enable advanced analytic capabilities that give meaningful business value through easy-to-understand data visualizations.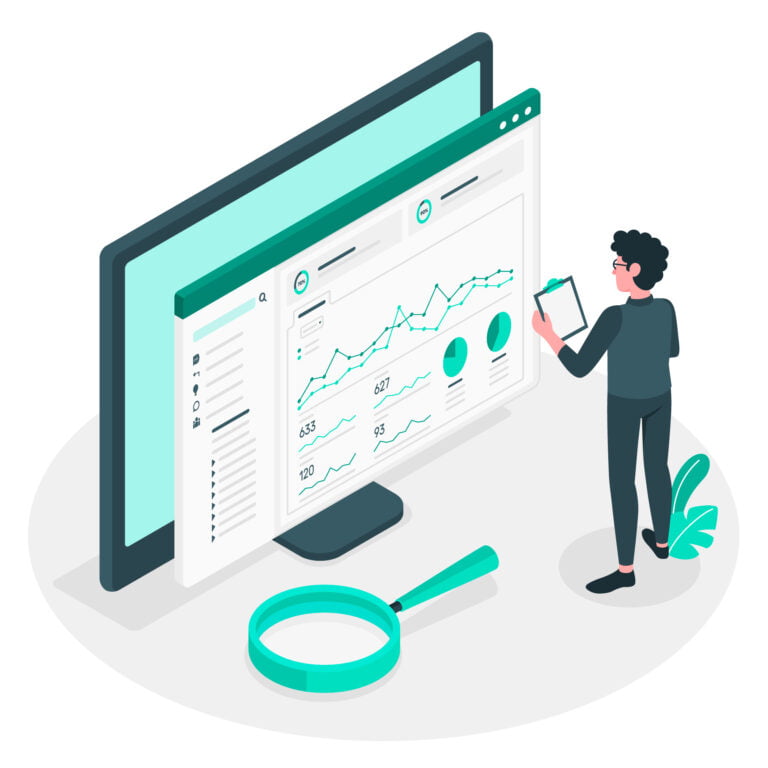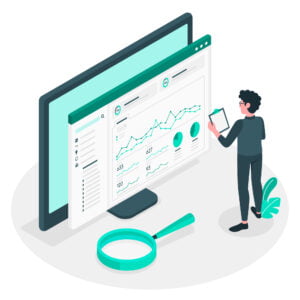 Data Analyst Roles and Responsibilities
Automated data extraction from primary and secondary sources

Eradicating faulty data and code flaws, as well as other issues.

Creating and managing databases and data systems

Rearranging data in a usable manner.

Analyzing data to specify its quality and meaning.

To identify and fix code errors, filter data by assessing reports and performance indicators.

Using statistical methods to find, analyze, and interpret patterns and trends in large data sets can aid in diagnosis and prediction.

Giving critical business functions a numerical value so that business performance can be measured and compared across time.

Analyzing local, national, and international trends that have an impact on the company and the industry.

Preparing management reports that include trends, patterns, and predictions based on pertinent data.

Identifying process improvement possibilities, proposing system advancements, and developing data governance approaches with programmers, engineers, and management heads.

Final analysis reports are created to assist stakeholders to comprehend the data-analysis steps and make key judgments based on numerous facts and trends.
Who is this Certification for?
You should determine whether you are the ideal candidate for this DA-100 certification and whether it is appropriate for your domain or career goals. So, we are providing you a brief list to help you out:
DA 100 course is for you if you want to start or are already designing and building scalable data models simultaneously if you are cleaning and remodeling data and enabling advanced analytic capabilities that deliver actual business value through simple data visualizations.

It is very useful for data experts and business intelligence specialists as it improves their ability to execute accurate data analysis with Power BI.

Microsoft DA-100 is for people who create visualization reports for various purposes using data from both cloud and on-premise sources.
Benefits of DA-100 Certification
Using technologies like Microsoft Power BI, data analysts help businesses maximize the value of their data assets.

This DA-100 exam enables the applicant to recognize the many methodologies and best practices for modeling, displaying, and analyzing data with Power BI that are in line with business and technical requirements.

The candidate will be comfortable accessing and processing information from a variety of sources, including both relational and non-relational data.

Furthermore, DA-100 certification helps to explore the way to implement proper security standards and policies across the facility of the Power BI spectrum, including datasets and groups.

Microsoft DA-100 asserts the candidates' ability to use Power BI to manage and deploy reports and dashboards for sharing and content distribution, create paginated reports and publish them to a Power BI workspace.

You may also use it to help organizations optimize the value of their data assets.

You'll also be able to work with important stakeholders from different industries to give relevant insights based on business requirements.

Use this certification to advance your career and gain a competitive advantage in the employment market.

Not only will your work possibilities improve, but Microsoft DA-100 will increase earnings, as you will be able to negotiate a significantly bigger wage package confidently.
DA-100 Exam Details
| | |
| --- | --- |
| Exam DA-100: Analyzing Data with Microsoft Power BI | |
| Multiple Choice Examination | |
| | Eligibility/Pre-Requisite |
| This exam is retired (03/31/2022). | English, Japanese, Korean, and Simplified Chinese |
Also Check: Our blog post on Pl-300: Power Bi Data Analyst
DA-100 Exam Skills Measured
Prepare the data (20-25%)
Get data from different data sources
Profile the data
Clean, transform, and load the data
Model the data (25-30%)
Design a data model
Develop a data model
Create measures by using DAX
Optimize model performance
Visualize the data (20-25%)
Create reports
Create dashboards
Enrich reports for usability
Analyze the data (10-15%)
Enhance reports to expose insights
Perform advanced analysis
Deploy and maintain deliverables (10-15%)
Manage datasets
Create and manage workspaces
Checkout: Official MS Doc for More Information.
DA-100 Exam Day Tips
Before taking the exam, run a System Test.

Because the monitor will watch the environment through the webcam and keep the workstation clean, keep all electronic devices away from you.

There are no breaks allowed during the DA-100 exam for any reason.

There are also many types of test questions in the DA 100 exam, such as fill in the blanks, true or false, multiple answers, multiple-choice, drag-and-drop, and fill in the missing modules within the specified pipeline, so you should prepare properly.

Last but not least, remember Time Management. Watch out for the clock and pace yourself through the questions so you don't get stuck on one subject for too long.
Conclusion
DA-100 certification can be a game-changer for your career and personal growth. Rather than marking something off your to-do list, dedicating your time to this Microsoft DA-100 exam is more about obtaining expertise in all stages of a business intelligence solution.
Related/References