Does your organization have a disaster recovery strategy? Disasters can occur in a variety of ways, including power outages and even human error (possibly intentional). In the event of a true calamity, some businesses cannot recover, particularly if it takes longer than a week.
The Microsoft Azure Site Recovery service is a relatively inexpensive service that you can use to develop your organization's BCDR plan and provide you peace of mind that the business will continue to operate even if anything unexpected happens.
The topics covered in this blog are:
What is Azure Site Recovery?
It is a native Azure cloud disaster recovery and data protection solution for Azure-hosted virtual machines and servers. It provides a single solution for safeguarding and restoring data from virtual machines on VMware and Hyper-V and physical servers. Azure Site Recovery is a fully automated and secured disaster recovery service that encrypts data both in transit and at rest.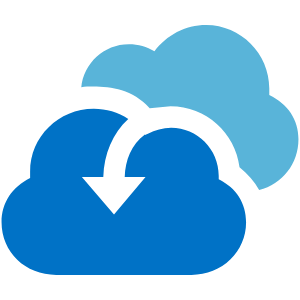 Why Azure Site Recovery?
Companies prefer Microsoft Azure site recovery for the ease of their security and workforce. Some of the reasons to use these:
1. Replication of Workload
Azure Site Recovery ensures application uptime by replicating workloads to a backup site. Traffic is automatically diverted to the secondary location in the event of an outage at the first location, ensuring that the apps remain available. It's worth noting that, in addition to Azure VMs, ASR may replicate workloads from on-premises servers. It means that applications that aren't hosted in the cloud can nevertheless benefit from one of the essential features of cloud computing: the capacity to provide and expand resources when they're needed swiftly.
2. Testing
It's great to have a strategy in place, but everything's much better to check that it performs as expected. Other disaster recovery solutions can take a long time to test. Azure Site Recovery allows you to run and verify a test failover scenario with only a few mouse clicks.
3. RTO and RPO are Low
At a reasonable cost, the potential to have very low recovery time objectives (RTO) and recovery point objectives (RPO). The RTO refers to how quickly the apps will be available on the secondary site. The RPO denotes the amount of data that you will lose in the event of a failover. For both of these scenarios, it's good to have low requirements, but this typically entails higher expenses for your disaster recovery strategy. Microsoft Azure Site Recovery can give RTO and RPO in minutes out of the box.
Azure Site Recovery Features
1. Pre-defined Multi-tiered Start-Up
You can use a multi-tiered method to control and set your start-up process such that the most vital systems are recovered first, followed by systems of lesser importance. It means that if you need to recover from a disaster, it will restore your systems in the order that you choose.
2. Ongoing Monitoring
Azure Site Recovery constantly monitors the health and status of your protected instances and can detect any problems via email notifications, allowing you continuous and automated protection.
3. Encryption
All communication to and from Azure is secured in transit, and you can also have your data protected at rest.
4. Opex Spend
Microsoft Azure Site Recovery is billed on a monthly subscription basis, and you can shift your DR spend from potential Capex to Opex for more predictable budgeting and planning. It will help you to keep your finances happy.
5. SLA 99.9%
All of Microsoft's Azure services are backed by a 99.9% financial guarantee, ensuring that services are available at all times.
6. Scaling Up
Microsoft Azure Site Recovery is extremely scalable, allowing businesses to quickly scale up to meet new needs. It is incredibly beneficial for providing a future-proof solution because you are not bound by anything and can easily add and remove storage and requirements as needed. It ensures that costs are correct because you only pay for what you use, and you can swiftly respond to any company changes.
Also check: Our blog post on Azure Certification Path
Azure Site Recovery Benefits
1. Deployment Ease
Implementing a good disaster recovery system can be costly, difficult to set up, and require manual upkeep. The timely and costly requirements of maintaining on-premises hardware are reduced by employing a cloud-based method of recovery. Azure Site Recovery is a simple solution for individuals who want to establish a disaster recovery site in a few hours rather than several days of complicated software and replication procedures.
2. Reliable Failover and Recovery
You can use ASR to deploy replication, failover, and recovery processes to keep your applications operating in the event of a failure. You can also use ASR to sequence the order of multi-tier applications running on many VMs to minimize recovery concerns. On-premises and virtual workloads can also benefit from ASR's recovery options.
Microsoft claims that ASR's best-in-class Recovery Time Objective (RTO) can get your fundamental operations up and running in a matter of seconds to minutes.
3. Pocket Friendly
There are no long-term contracts with Microsoft Azure site recovery, and the price is solely determined by usage. Unlike pricey secondary data centers, you will only pay for what you use. Azure's consumption-based pricing and scalability make it a particularly cost-effective alternative for enterprises looking to protect their data and operations using ASR for disaster recovery.
4. Meet Compliance
By supporting Site Recovery between various Azure regions, ASR makes it simple to comply with industry norms like ISO 27001. You can meet compliance standards by ensuring that all metadata required to allow and orchestrate replication and failover is kept within the geographic boundaries of that region. ASR supports encryption-in-transit and encryption-at-rest if your data requires an extra degree of protection for compliance reasons.
5. Accessibility
It is one of the requirements of any successful DR tool. Using ASR, you can duplicate, recover, and test failover directly from the Azure interface. It allows simple application and service testing during a disaster recovery drill without affecting production workloads or end-users.
ASR also simplifies the DR process by implementing sequenced operations that run automatically during failover. It implies that your data will be safe, accessible, and easy to retrieve in the case of a security breach.
Check Out: ADF interview questions
How Microsoft Azure Site Recovery Works
Site Recover gives cloud and virtualization environments the disaster recovery tools they need. Azure Administrators can:
Provide a disaster recovery solution for virtualization and cloud computing environments.
Remove the requirement for a physical offsite or on-premises disaster recovery facility.
Create and apply replication policies to define and regulate the overall recovery goals.
Using synchronized recovery techniques provide faster recovery and restoration services.
Azure Site Recovery Variants
It enables enterprises to employ ASR despite having a different infrastructure. It comes in three different versions:
Microsoft Azure to Microsoft Azure
Azure to On-Premises
On-Premises to On-Premises
1. Microsoft Azure to Microsoft Azure
Microsoft Azure has a feature that allows you to clone virtual machines from one area to another. Virtual machines housed in the Canada East Azure Data center, for example, can be duplicated to the Canada Central or South Central US Azure Data centers.
2. Azure to On-Premises
Microsoft Azure site recovery also allows you to replicate virtual machines and physical servers from your local network to Azure. Changes made on these computers are copied to the Azure storage account very quickly. If the organization experiences a service outage for any reason, you can establish an Azure VM within Azure, and operations will resume with little service disruption. Businesses benefit from this because they only pay for the storage space they use.
3. On-premises-to-on-premises
Site recovery is exclusively responsible for coordinating data migration between the primary and backup sites in this case and merely serves as a communication link between them.
Azure Site Recovery Pricing
You pay for Azure Site Recovery based on how many protected instances, such as servers, you have. According to Microsoft, the first 31 days of Azure Site Recovery are free for every protected instance. Customers may now get their infrastructure up and running and tested for free or at a modest fee. The prices of Azure Site Recovery vary depending on where the protected instance is replicated to.
| | | |
| --- | --- | --- |
| | | |
| Azure Site Recovery to customer owned sites | | $16/month per instance protected |
| Azure Site Recovery to Azure | | $25/month per instance protected |
You'll be charged for any storage consumption, outbound data transfers, and transactions in addition to the Azure Site Recovery fees.
Azure VM Compute use is only charged during a failover event.
The charges of storage are solely for the space being used.
For a premium storage account, it will charge depending on the drive's total size, regardless of its current usage.
Conclusion
Companies cannot afford to deploy obsolete or inefficient business continuity systems, let alone none at all, in today's digital landscape. Planned or unplanned outages become far less harmful when you can rely on a disaster recovery plan to preserve your data and environment.
Microsoft Azure site recovery is an overall solution that fits enterprises of any size or industry due to its ease of deployment and cost-effective resources. Help your organization keep running in the case of a disaster with Azure Site Recovery.
Related/References